Two menus and three jigsaw puzzles
Christmas Eve:
Homemade clam chowder
Crab Louis
French Bread
Acacia Chardonnay
New Year's Eve:
Penne with parmesan cheese
Ribeye steak
Sauteed spinach with tomato and feta cheese
Roast vegetables
French Bread
Mondavi Cabernet
Schramsberg Blanc de Noirs
And in between -- puzzle week!
Puzzle One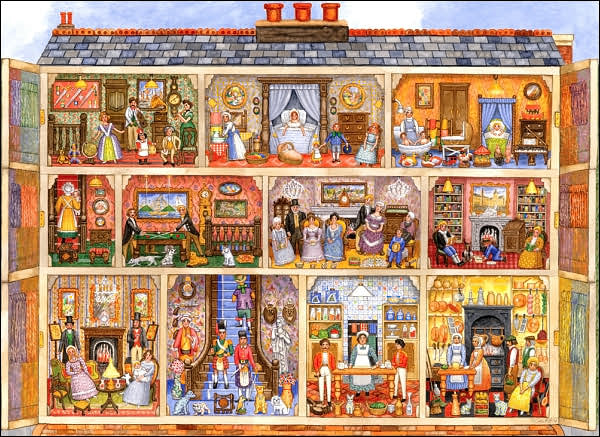 This puzzle is so much fun to put together.
Puzzle Two
This puzzle was very easy.
Puzzle Three
This puzzle is so hard! We've done it every year for maybe five years now, and there are still pieces that trick us or are fiendishly hard to identify. When it's all put together, though, we love it.
Labels: family